Accessories and Care for better well-being

Our extras are luxurious and helpful for your everyday use. Make your lives easier with our practical BELSANA donning aids and care products, ideal for your compression stockings.

The BEL­SA­NA An­gel don­ning aid is ide­al for put­ting on the stockings at home or when per­so­nal mo­bi­li­ty is restric­ted.
The ro­bust frame with two mo­va­ble hand­les makes the who­le pro­ce­du­re child's play.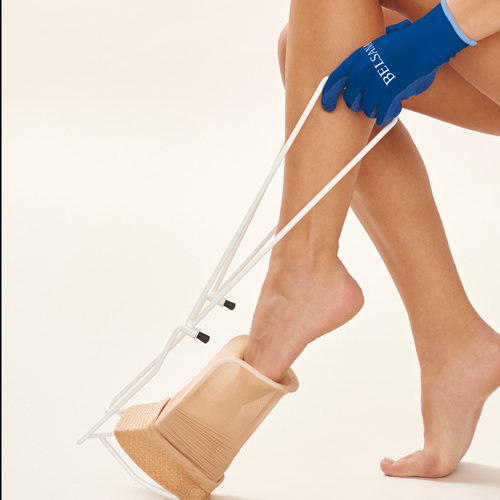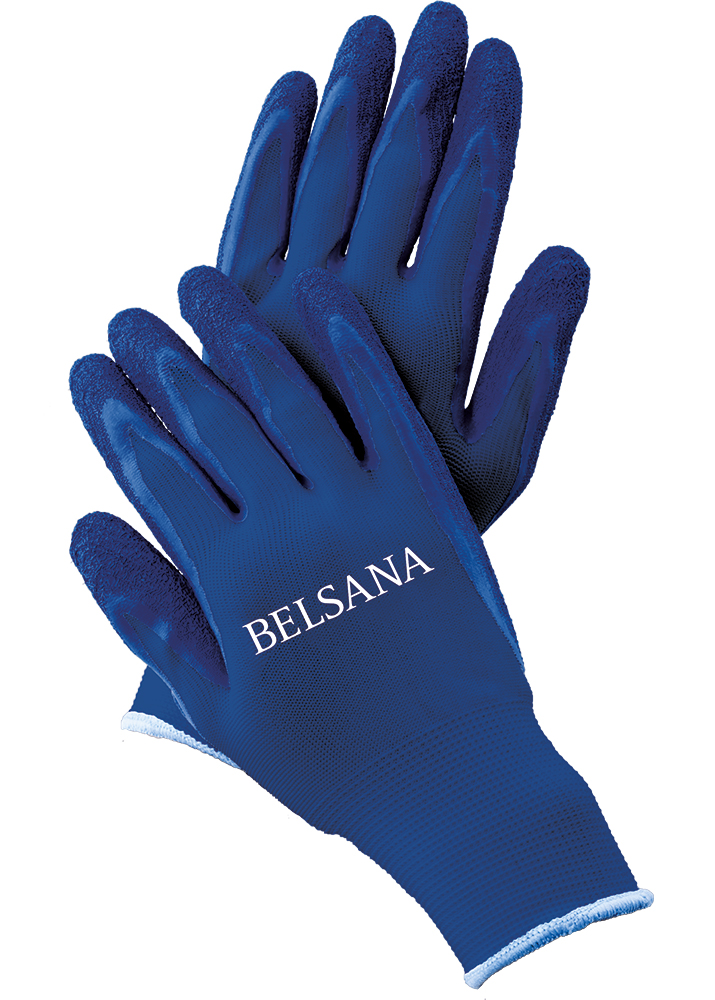 BEL­SA­NA gripStar Gloves

breat­ha­ble gloves with se­cu­re grip pro­fi­le
fa­ci­li­ta­te the putting-on and ta­king-off of com­pres­si­on stockings and pro­tect against da­ma­ges to the stockings
ma­te­ri­al: 55% po­ly­es­ter, 45% la­tex. No con­ta­ct of la­tex di­rect­ly to the skin, which makes the gloves ap­pli­ca­ble for people with allergies.
si­zes: extra-small, small, me­di­um, lar­ge, ex­tra-lar­ge
Special detergent

BELSANA blau40

***BELSANA blue40 leaves our range, available only while stocks last***

special detergent for medical compression stockings
highly concentrated, washes gently, maintains fabric and freshens up colours
skin-friendly and deodorising
250 ml bottle


Content in accordance with the Regulation on detergents 648/04/EG ( Annex VII, Section D): AQUA, SODIUM LAURETH SULFATE, 2-BROMO-2-NITROPROPANE-1,3-DIOL
For further information click here.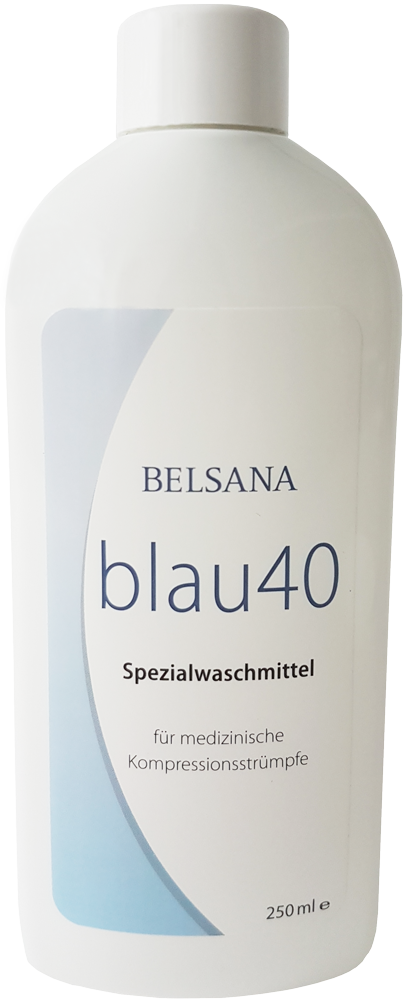 Special detergent

BELSANA CleanStar40

skin and eco-friendly special detergent with practical dosing cup
ideal for the daily care of elastic stockings such as medical compression stockings
for gentle cleaning and a long shelf life of your stockings
250 ml bottle

Aqua, Fatty Alcohol Ethoxylate, Sodium C14-17 sec. Alkyl Sulfonate, Sodium Laureth Sulfate, Vinylpyrrolidone/ Vinylimidazol Copolymer, Hydrogen Peroxide, Cocamidopropyl Betaine, Sodium Lauryl Sulfate, Parfum, Citric Acid, Sodium Diethylenetriamine Pentamethylene Phosphonate, Sodium Chloride, Hydrolyzed Pea Protein, Sodium Benzoate
For further information click here.