Publisher:
BELSANA Medical Products
a subsidiary of Ofa Bamberg GmbH
Laubanger 23, 96052 Bamberg, Germany
Wasserfeldstraße 20, 5020 Salzburg, Austria
Fon (+49) (0)951 6047 777
Fax (+49) (0)951 6047 186
export@ofa.de

Managing Director:
Rainer Kliewe

District Court Bamberg
HRB 4121

Responsible for content:
Karin M. Götz, Head of Marketing (Address see above)

Notification of incidents within the meaning of the Medical Devices Act.
Please contact: sicherheitsbeauftragte@belsana.de

VAT Identification number in accordance with § 27 a UStG: DE 207295940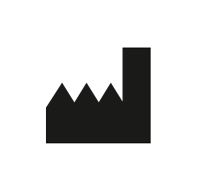 Ofa Bamberg GmbH
Laubanger 20
D-96052 Bamberg
Terms of Use
All content on belsana.com is protected by copyright. BELSANA reserves all rights, especially the right of duplication and distribution. No part of the downloadable content can be reproduced, printed, translated, processed in digital form, archived or made accessible to a third party under an external URL without the express written consent by BELSANA.
Copyright
The operators of these pages endeavor to observe the copyright of others at all times or access works they have created themselves or that are license free.
The content and works created by the operators on these pages are subject to German copyright. The contributions by third parties are identified as such. The duplication, processing, distribution and any kind of utilization outside the borders of copyright law require the written consent of the individual author or creator.
Liability for links
Our range of offers contains links to the external websites of third parties, on whose content we have no influence. Therefore, we cannot assume any warranty/guarantee for this external content. The provider or operator of these pages is at all times responsible for the content of the linked pages. The linked pages are checked at the time the link is established for possible rights infringements. Unlawful content was not transparent at the time. A permanent monitoring of the content of linked pages cannot, however, be reasonably expected without concrete indication of a right infringement. The moment such right infringements become known, we will remove such links instantly.
Liability for content
The content of our pages is produced with the utmost care. However, we cannot assume any warranty/guarantee for the accuracy, completeness and up-to-dateness of the content.
As service provider we are in accordance with §6 section 1 MDStV and§ 8 section1TDG responsible according to general legislation for our own content on these pages. Service providers, however, are not required to monitor external information transferred or stored by them or search for circumstances that indicate unlawful activity. The requirement to remove or bar the use of information in accordance with general legislation remains unaffected. Liability in this instance, however, can only be assumed from the point in time a concrete right infringement is drawn to our attention. The moment such infringements become known, we will remove this content instantly.

General terms and conditions

Here you find our general terms and conditions:
"SpeakUp" for reports

The "SpeakUp" reporting system creates additional trust and security on the basis of a clearly defined structure for the reporting and the escalation process which is accessible to everyone, thereby ensuring the sustainable success of the group and averting damage.
Or call this number for free: 0800 1801733
Here you will find the privacy information for whistleblowers and parties involved.

"SpeakUp" Guide (PDF)

"SpeakUp" FAQs (PDF)
For other matters or questions please refer to the general contact form
or contact us via telephone or fax:
Fon (+49) (0)951 6047 777
Fax (+49) (0)951 6047 186
The new Medical Device Regulation (MDR)
Here you can see the instructions for use of our medical devices. The EU declarations of conformity of our products as well as our MDR dealer information for pharmacies will soon be available to you.
Instructions for use for roundknitted compression stockings
... for leg care (standard)
Instruction for use with instructions for putting on stockings with closed and open toe part
Included languages: Arabic, Danish, Dutch, English, French, German, Italian, Polish, Romanian, Russian, Spanish, Turkish, Ukrainian, Vietnamese, Hebraic, Korean and Japanese

... for leg care (made-to-measure)
Instructions for use for flatknitted compression stockings
... for leg care (standard)
Instructions for use for support stockings
Instructions for use for accessories for compression stockings
Picture credits:
AdobeStock ©Nucharin (260191625)
AdobeStock ©Falookii (246566669) AdobeStock ©Nucharin (260191625)
AdobeStock ©Falookii (246566669)
AdobeStock ©djdarkflower (61221173)
AdobeStock ©Anastasia (231015526) Shutterstock ©vuvu (1257547891) AdobeStock ©nys (231929836) AdobeStock ©Beliakina Ekaterina (517347012) AdobeStock ©macau (178581673)
AdobeStock ©New Africa (378534981) iStock ©Denisfilm (527029224) AdobeStock ©Anastasiia (340292543) iStock ©izzetugutmen (1437760661) AdobeStock ©Anastasia (328799228) Shutterstock ©ivastasya (664807369)
AdobeStock ©Jiro (538005460) AdobeStock ©Anastasiia (340292543) AdobeStock ©Anastasia (276427644) iStock ©Kostikova (1317063563) AdobeStock ©nys (231929836)
AdobeStock ©Chen, Pao-Chin (34949015) AdobeStock ©Anastasia (238799228) AdobeStock ©Anastasiia (340292543) Shutterstock ©ivastasya (711363679) iStock ©Anastasia Korchagina (1358700674) Shutterstock ©Iuliia Syrotina (1540068695)
without label (November 2021)
Siora Photography, Unsplah
iStockphoto.com ©yangna (528564574)
Shutterstock.com ©Inked Pixels (172908392)
Shutterstock.com ©Yevhenii Slivin (353741126)
stock.adobe.com ©pure-life.pictures (82651770)
iStockphoto.com ©ljubaphoto (514629430)
iStockphoto.com ©nd3000 (591834548)
iStockphoto.com ©nensuria (500736880)
iStockphoto.com ©petekarici (498615428)
iStockphoto.com ©svetikd (169957876)
iStockphoto.com ©vgajic (504309660)
Shutterstock.com ©Stockfour (318062558)
Shutterstock.com ©hxdbzxy (606357152)
PTA des Jahres
iStockphoto.com ©filadendron (1208637836)
isStockimage