Instructions on removing BELSANA magnide®
Have the following ready:

the BELSANA magnide®
BELSANA gripStar special gloves with Secure grip profile – for a better grip and to protect the knitted fabric
1 a) Fit on aid
Slide the BELSANA magnide® over the foot. Ensure the red loop is on the bridge of the foot and the white loop is under the toes.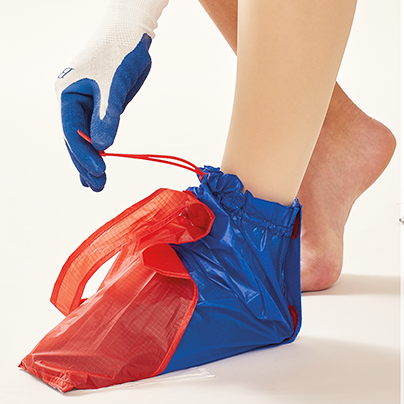 1 b) Fit on aid II

Tighten the red rubber band carefully at ankle level so that the aid sits pleasantly firm on the leg and cannot slip.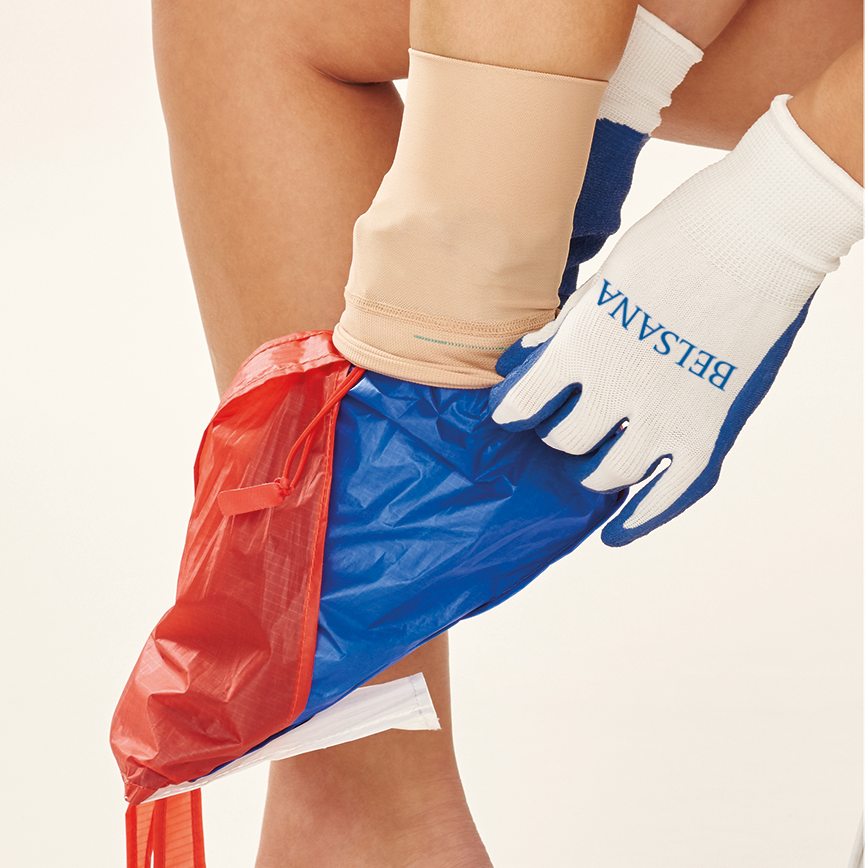 2. Pull the stocking over the stocking removal aid

Slide the stocking above the ankle with the help of the BELSANA gripStar special gloves down the leg. At ankle level pull the stocking as far as possible over the aid. The rubber band prevents the BELSANA magnide® from slipping from the foot.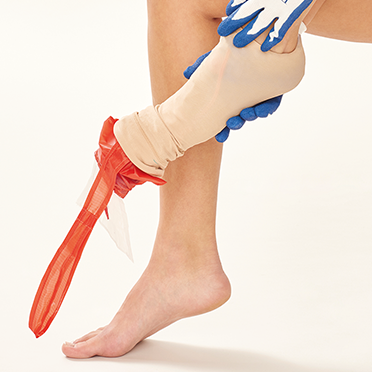 3. Slide stocking from foot

Use both hands to slide the stocking in small movements over the heel and foot. The smooth surface material makes it possible to slide the stocking without difficulty over the foot…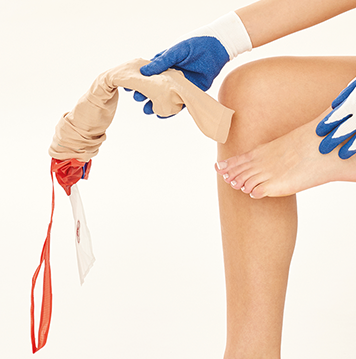 4. Remove aid
…and remove together with the stocking from the foot. Finally the BELSANA magnide® can be reassembled for future use.

Additional information:
Please note! The BELSANA magnide® is equipped with several magnets. Maintain a minimum distance of 30 cm in the case of heart pacemakers.